Bamboo Plates and Cutlery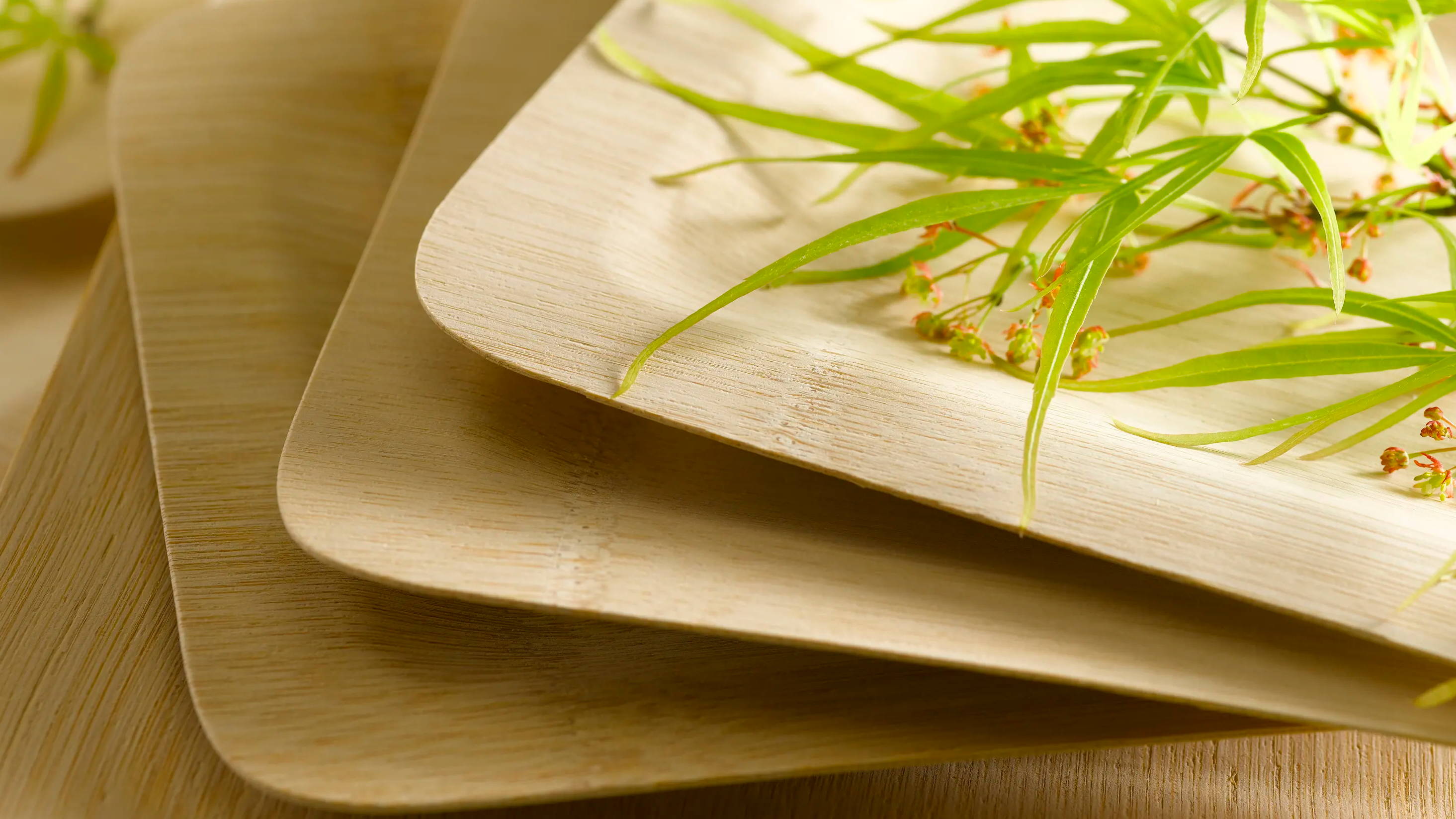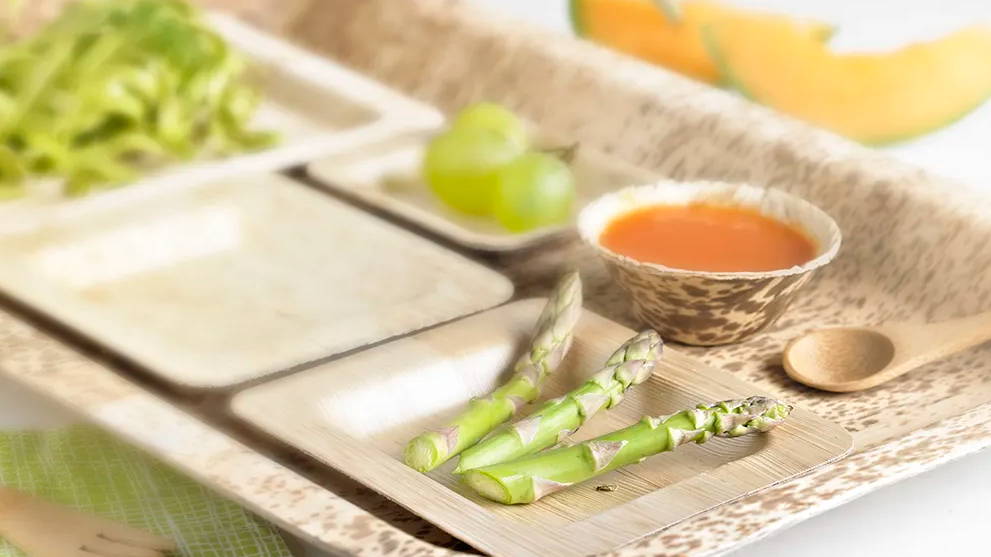 ELEGANT BAMBOO DISPOSABLE PLATES AND FLATWARE
Made from natural wood and leaves, the bamboo disposable plates and cutlery at Bio & Chic are not only Eco-friendly, they are beautiful. Flexible and strong, the plates and bowls are great for wedding receptions, parties, or other events that require leak proof, grease-proof, and 100% biodegradable dinnerware.
To accompany these plates, you can purchase individual spoons, forks, and knives or you can buy entire sets of bamboo disposable flatware.
BAMBOO PLATES FOR WEDDING
Guests will be stunned when they see place settings composed of bamboo disposable plates. Because of the unique material, some will be light with dark speckles or lines that follow the wood grain or leaf pattern.
Once guests place all the delicious culinary creations on their plate, it is the durability of this soft wood that will amaze them. Additionally, the bamboo disposable flatware is more lightweight than typical silver cutlery, as well as more exciting to use.