Take Out

Eco-Friendly To-Go Boxes And Containers
Some of the high-quality, unique, and classy catering supplies offered by Bio & Chic include eco-friendly to-go boxes that are suitable for a wide variety of foods and situations. Some examples from our selection of different sized and shaped eco-friendly takeout containers include kray boxes, Kraft soup bowls, and Chinese takeout boxes.
Durable Enough For Travel
Our takeout containers are designed to be simple and enduring. They are even durable enough to be used for foods such as pizza, fruit, or soup. Some of our takeout boxes also feature a clear display lid, tempting guests or fans of your cooking to enjoy the tasty meal within.
In addition to our to-go boxes, we also offer other takeout containers, such as coffee cups, bagel boxes, or paper cones. The Kraft bagel boxes have a high back that supports the bagel, but the front is shorter, showing off the sesame seeds, asiago cheese, or other enticing toppings. The cones are made of disposable paper and fit nicely in someone's hand, allowing them to move around without the fear of dropping their food.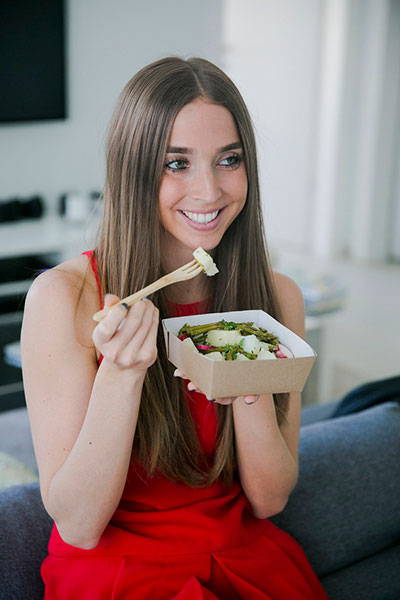 Safe For The Environment
Importantly, all our takeout containers are made from untreated cardboard and papers or safe plastic. These are devoid of harmful chemicals, which allows them to be easily recycled or even composted.
These disposable takeout containers will impress your guests and are great for the environment, so, if you are looking for unique, elegant takeout containers or boxes for your party or event, try the Eco-friendly to-go boxes from Bio & Chic.