Clear Trays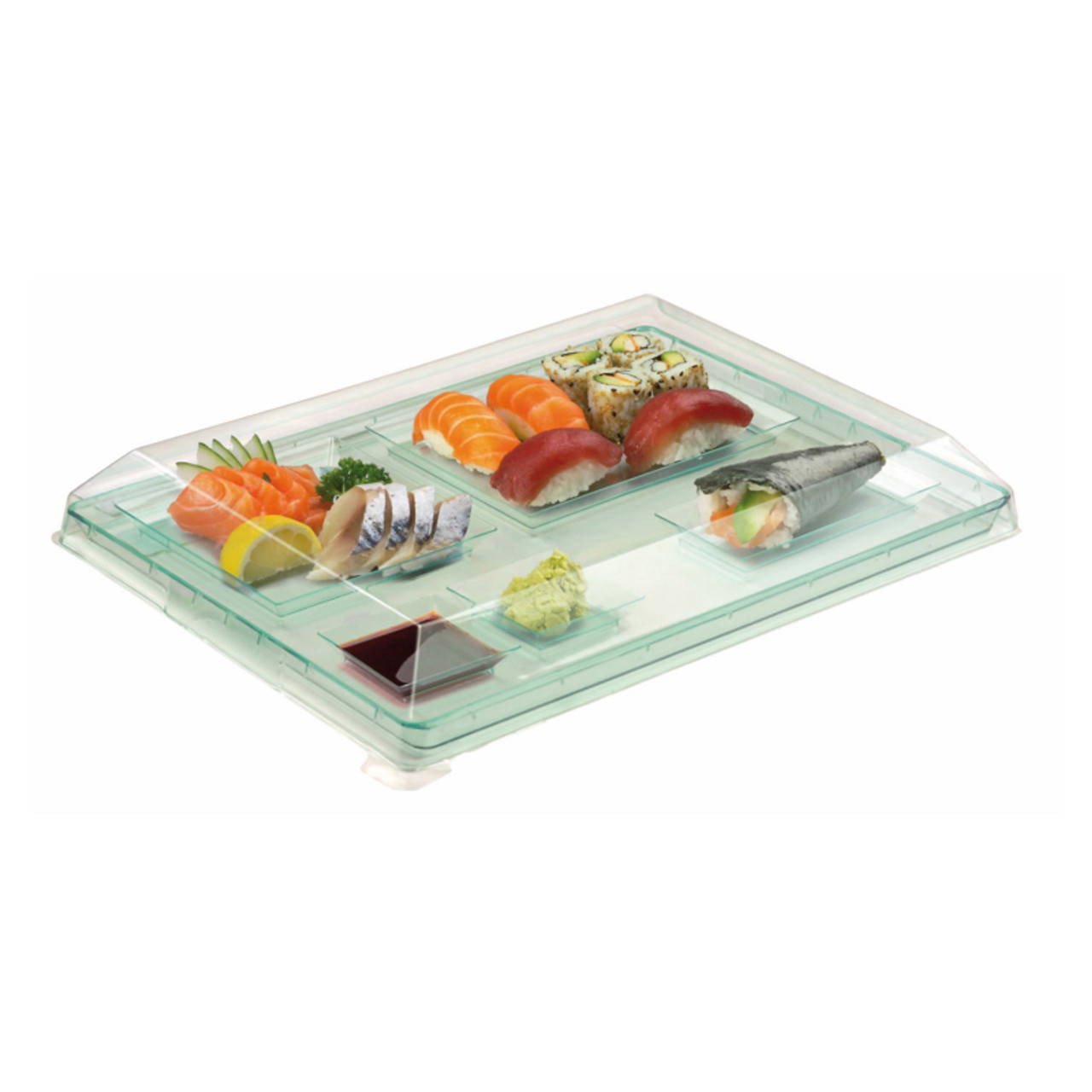 Plastic Serving Trays
Whether you need to arrange food or desserts for a large group or just a few friends, using trays is a practical way to display dishes during your party or event. When you use them with our lids, they are also a great way to transport food safely so your creations stay looking delicious, even between the banquet and dining tables!
There is a common misconception that all plastic is bad for the environment. But that's just not true. At Bio and Chic, we use 100% recyclable materials to create our plastic serving trays, and these can be recycled after use as well. Because they are clear, you can pair them with stylish tableware, such as bamboo plates or sugarcane bowls.
Of course, the soft green tint of our clear plastic trays makes them suitable for practically any theme, from LA glam to boho vintage. To add ease and visual appeal to your next event, choose these plastic serving trays today!