Dim-Sum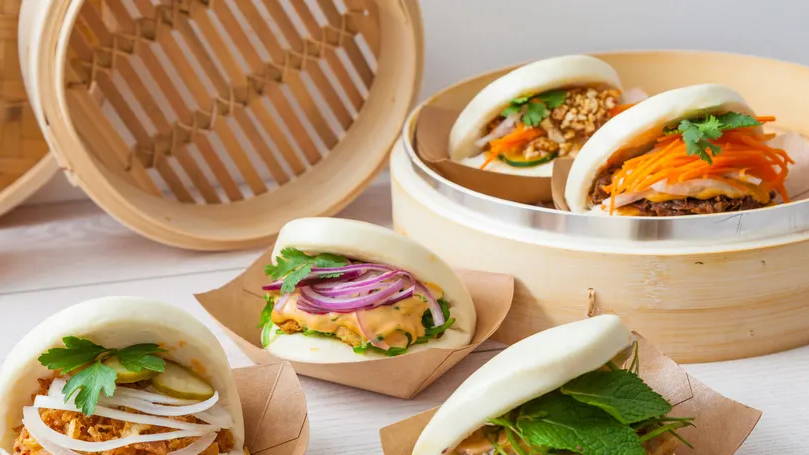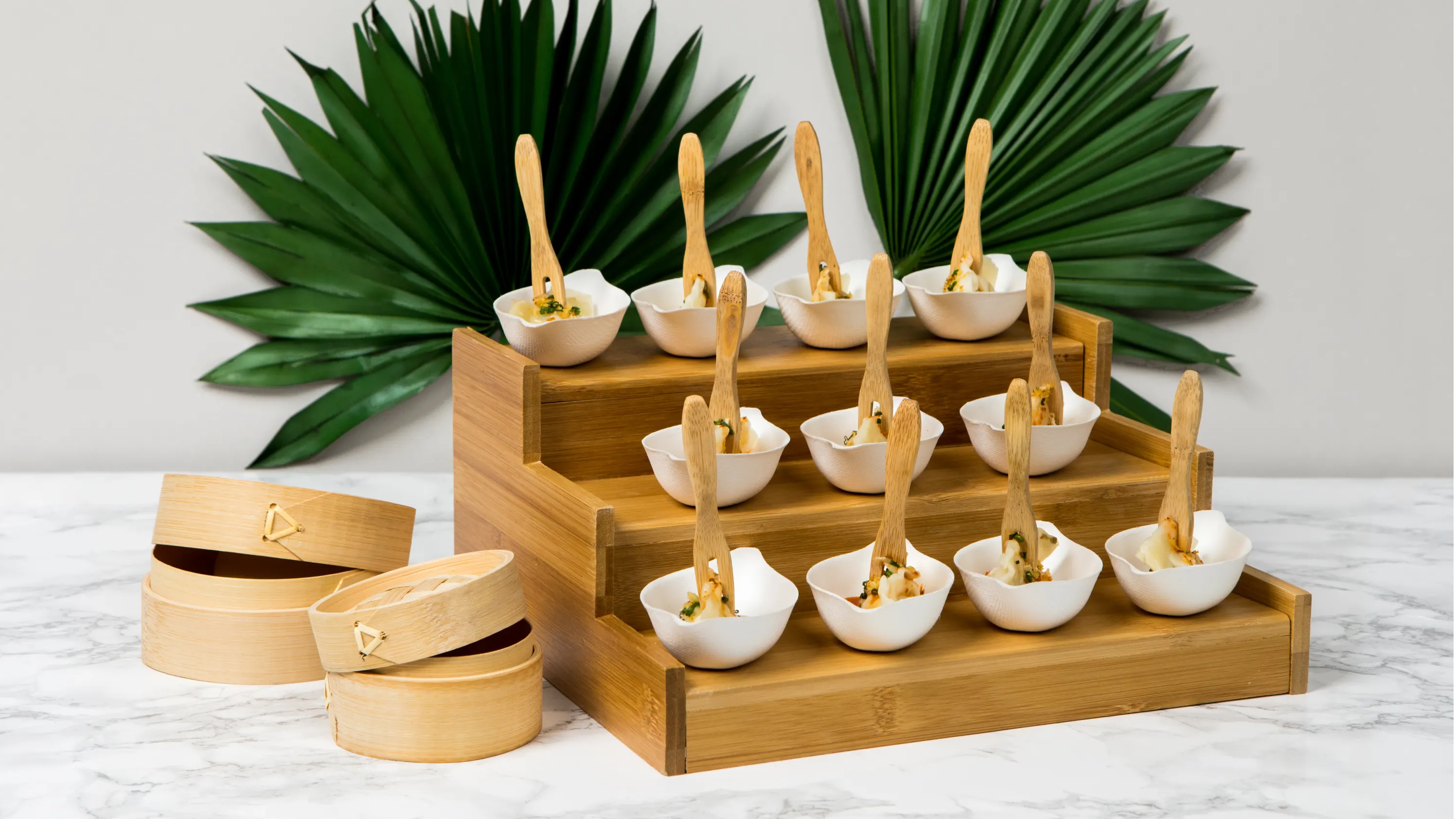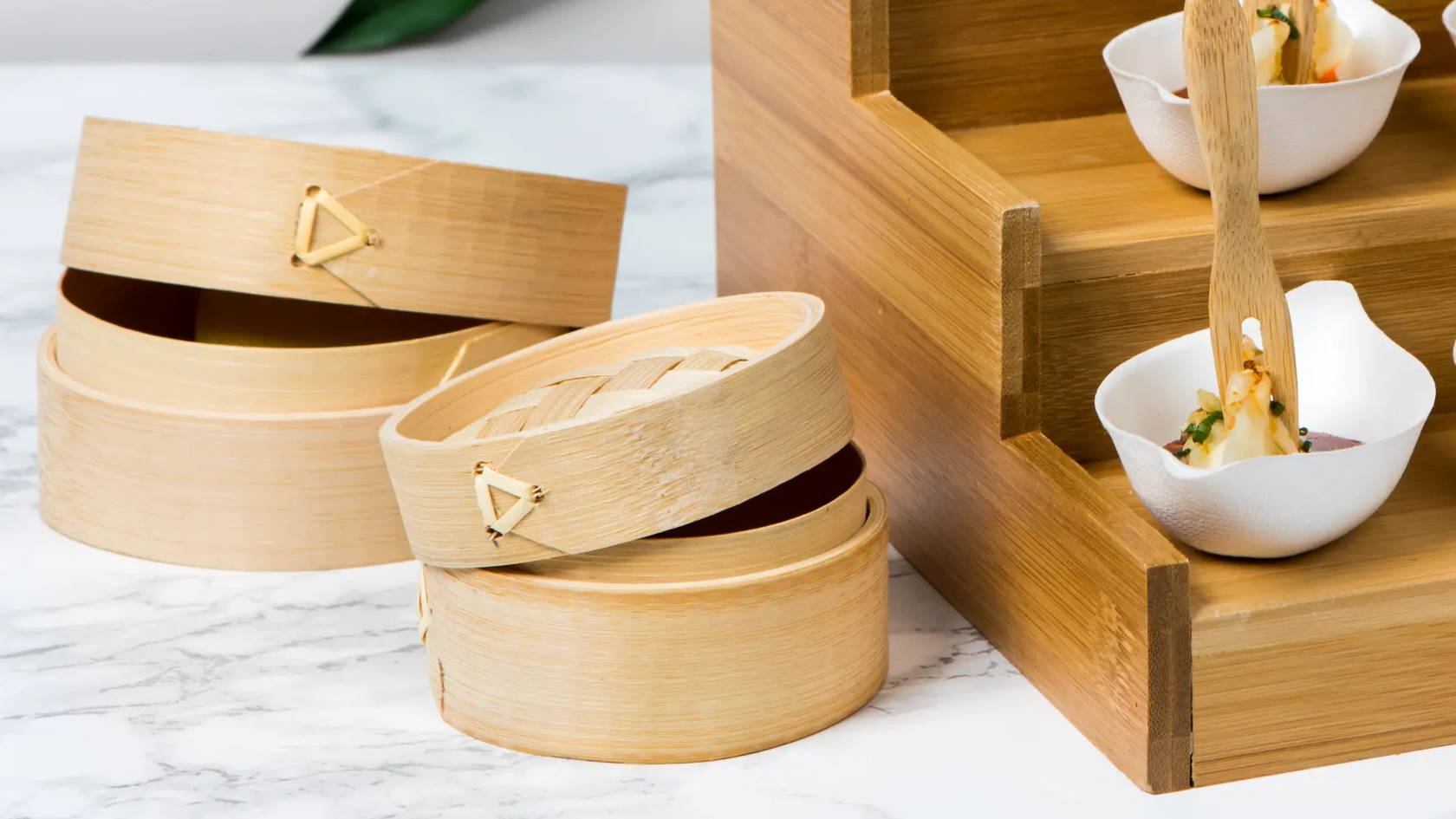 Dim-Sum Bamboo Steamers
It's no secret that Asian-inspired cuisine is some of the healthiest in the world. With our bamboo cooking steamers, made from a fast-growing and sustainable material, you can enjoy the benefits of this convenient and fresh cooking method at home or offer it to your guests at your next big event.
A Mix of Tradition and Modern
Dim-sum is prepared as small bite-sized portions served in the dim-sum bamboo steamers in which they are cooked. In China, and around the globe, this unique culinary art, which was originally served in the quiet mornings as part of the yum cha tea experience, has transformed into a social dining occasion in which people are able to share a variety of flavors, including dim-sum desserts!
Tasty and Tasteful Dim-Sum
Cooking and serving fusion, Asian, or even South American food in our bamboo cooking steamers means you will be offering your guests flavorful and vitamin-rich fare that can be enjoyed in a wide variety of settings. Steamed vegetables, dumplings, wontons, fish, rice, and even tamales and mini tortillas, look appetizing in the mini dim-sum bamboo steamers and offer patrons a personalized dining experience. Or, throw a variety of treats into one of our giant 11.8" steamers and let people enjoy the communal art of eating together. Steamed food is easier to digest and retains all its nutritious and cancer-fighting properties, so everyone can eat as much as they like!
Variety is the Spice of Life
Dim-sum bamboo steamers can be used for almost any type of food. They are microwave safe, and cleaning them is a breeze (be sure to use a liner to keep the steamer from absorbing the smells and flavors of everything you cook). Best of all, they are completely biodegradable and reusable. Take a look at all of our eco-conscious and lovely tableware and catering supplies today!