Disposable Lunch Sets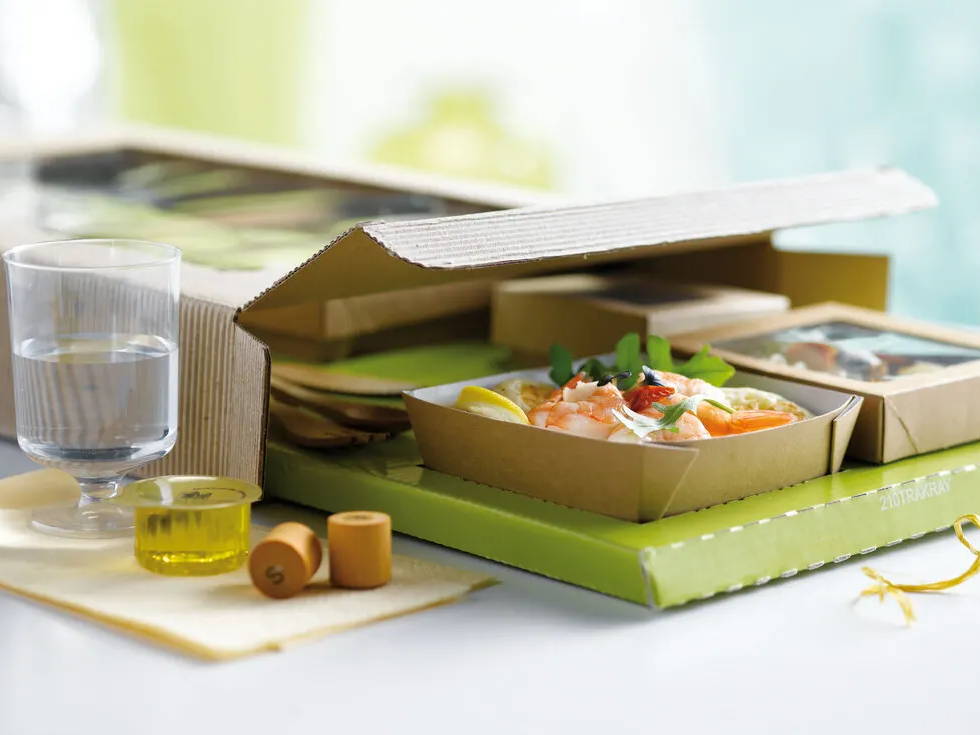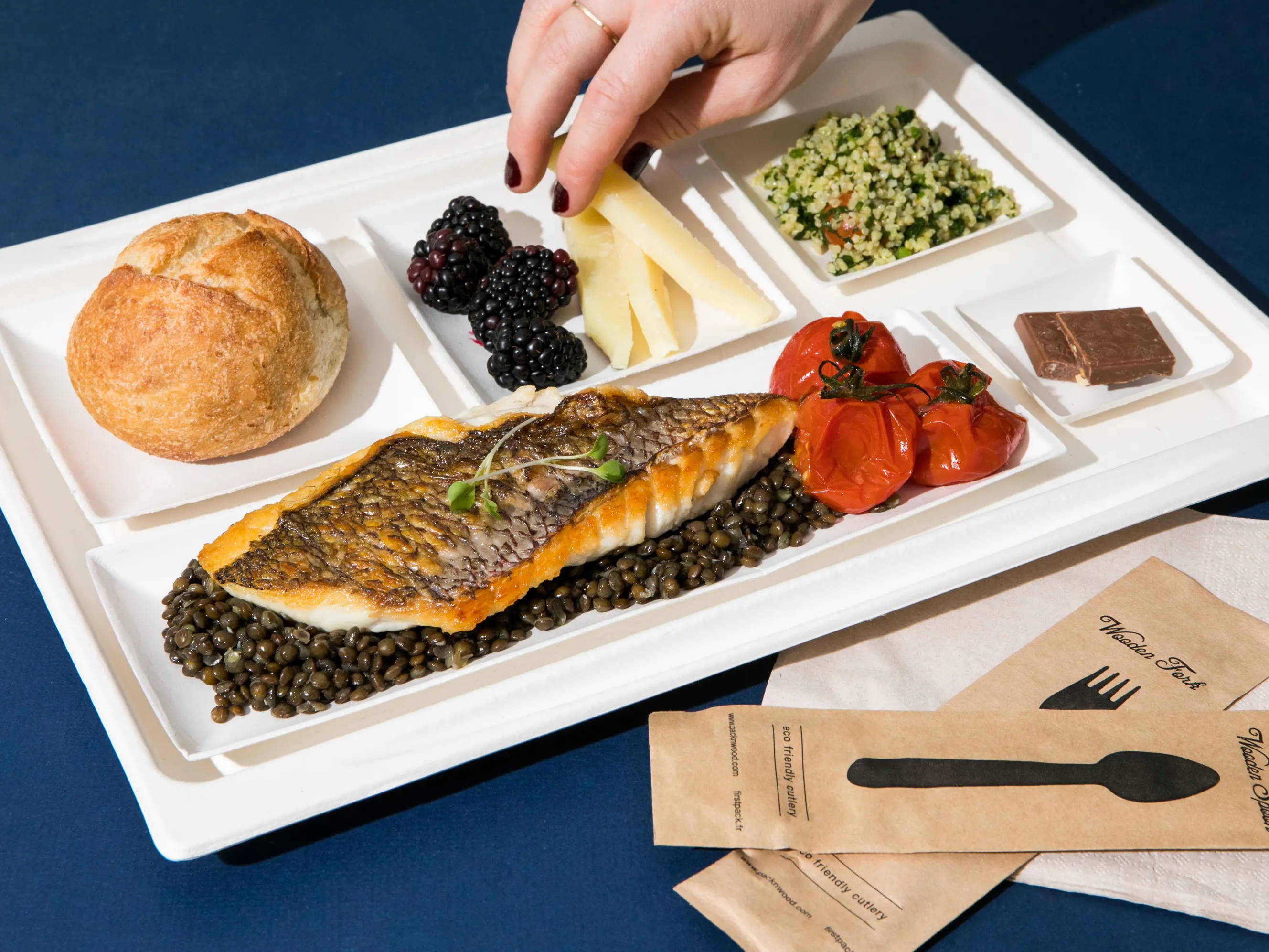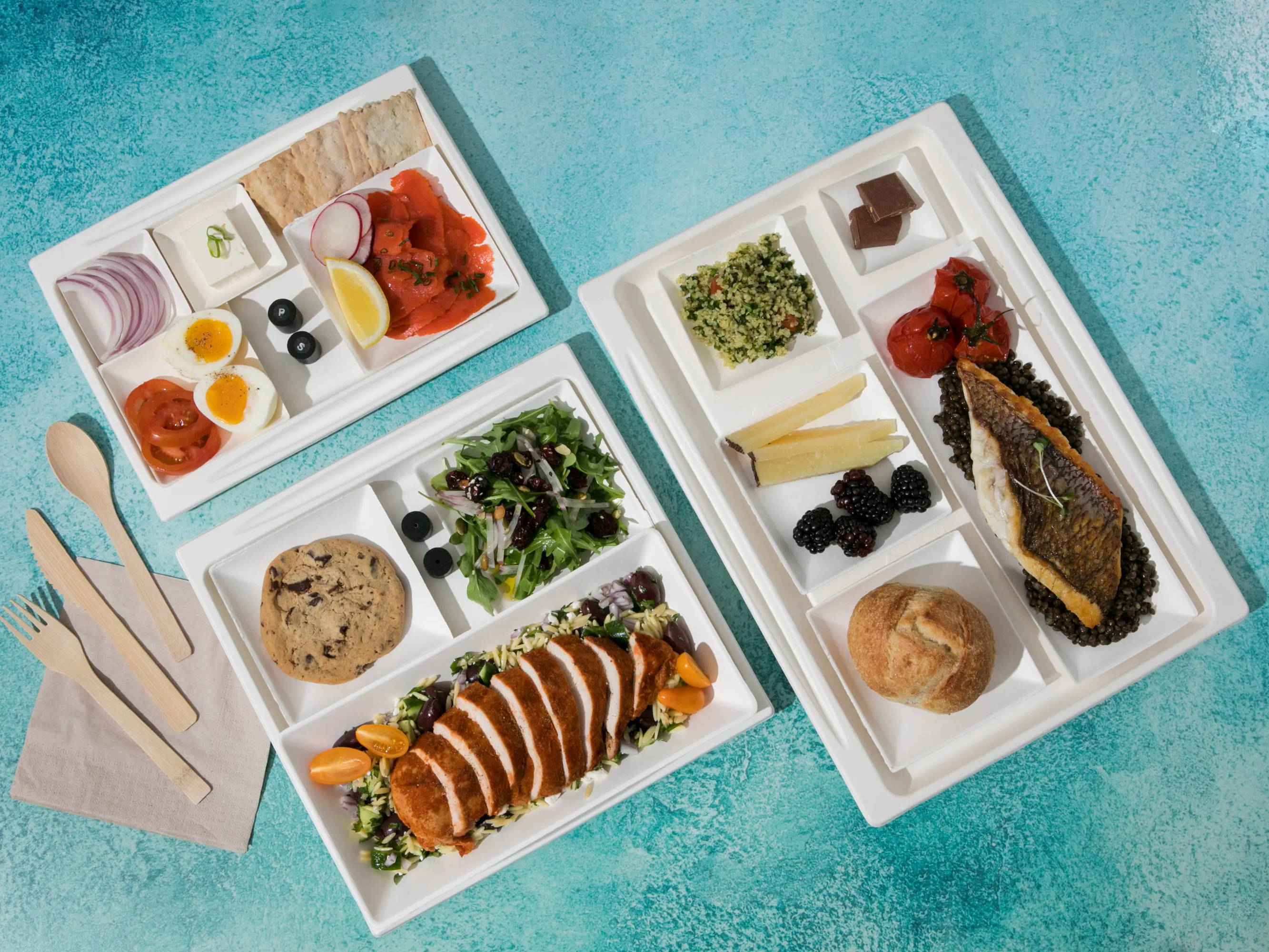 Disposable Lunch Takeout Boxes
Bio and Chic is all about form, function, and the future. Our complete line of sustainably-produced and eco-friendly, or even reusable, tableware and food conveyance supplies can turn even the simplest lunch at your desk into an exquisite dining experience. Our cardboard lunch boxes, perfect for catering or canoodling on the couch, allow you to carry, deliver, display, and consume your cuisine in style.
Earth-Friendly & Classy Convenience
Bio and Chic's new selection of disposable lunch sets fuse practical and complementary items from all of our other lines to provide full lunch platter solutions. Akin to a refined bento box, these bundles provide you with a unique packaging solution.
Catering an upcoming afternoon affair? Our takeout boxes are the perfect way to present a special and individualized food event to each of your client's guests. Combine the Klarity lunch box with the compartmentalized insert and matching sugarcane bowls and dishes, fill each section with healthy, tasty portions, add a set of our beautiful disposable bamboo cutlery and mini salt and pepper shakers and your patrons simply slide their meals out and start enjoying! The best part? When they are finished, you can recycle or compost everything, so cleaning up with a conscience is a breeze!
Dining as an Art
Looking for something a little more refined and classical for the VIP set? Our Kray lunch set collection is high-quality and modern and will surely impress even your most discerning diners. The muted-green insert is made of soft cotton and bamboo and pairs perfectly with our Kraft paper takeout boxes and rectangular Kray paper case with window lid that lets guests eat with their eyes before their mouths.
For all your catering, restaurant, special event, and party needs, Bio and Chic offers environmentally friendly products that delight and inspire. For more information on specific items, contact us today and ask about our bulk pricing!