Palm Leaf Trays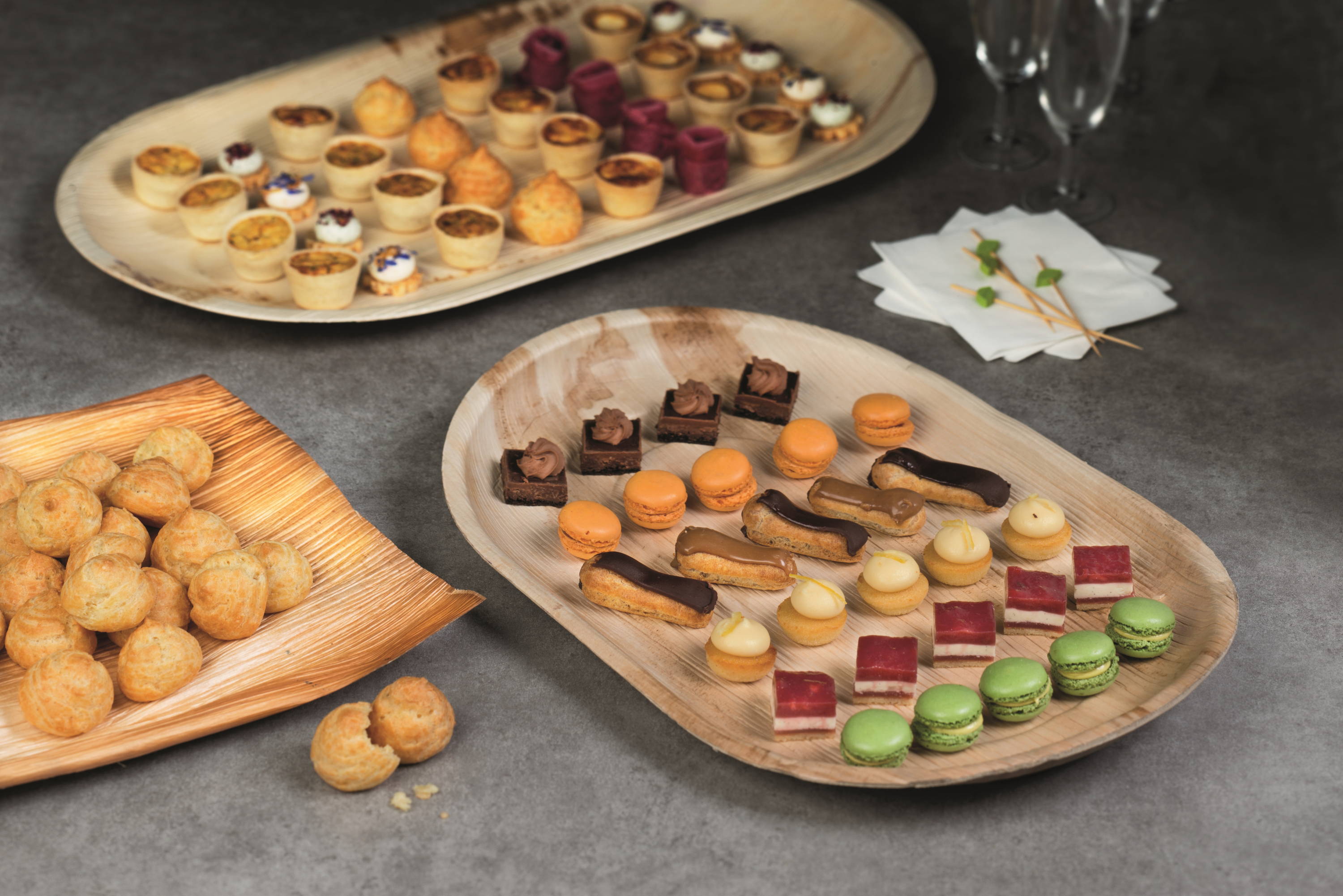 Palm Leaf Party Supplies
Palm leaf trays are a stylish and understated accent piece for any festivity. They are a simple and easy way to enhance the overall presentation of your food, beverages or party favors. Whether you are catering a huge party for friends and family or you simply want to have these for your kitchen, palm leaf trays are the right mix of elegance and simplicity.
Our palm leaf party supplies are made from 100% recycled materials, which makes them incredibly durable and a good option for carrying foods between the kitchen or banquet table and guests. This also makes them strong enough to handle the normal wear and tear that comes with having a party or catering. You will be able to reuse these trays again and again for a variety of different events.
When choosing party supplies, you should not have to choose between being environmentally friendly and being stylish. That is why we have created our sustainable line of palm leaf party supplies that are great for backyard BBQs, wedding receptions, or even at home.
Use the compartment trays for veggies and dip, crackers and cheese, or even main dishes you want to keep separated. Alternatively, pair the rectangular trays with matching palm leaf plates to complete the set!