Bento Boxes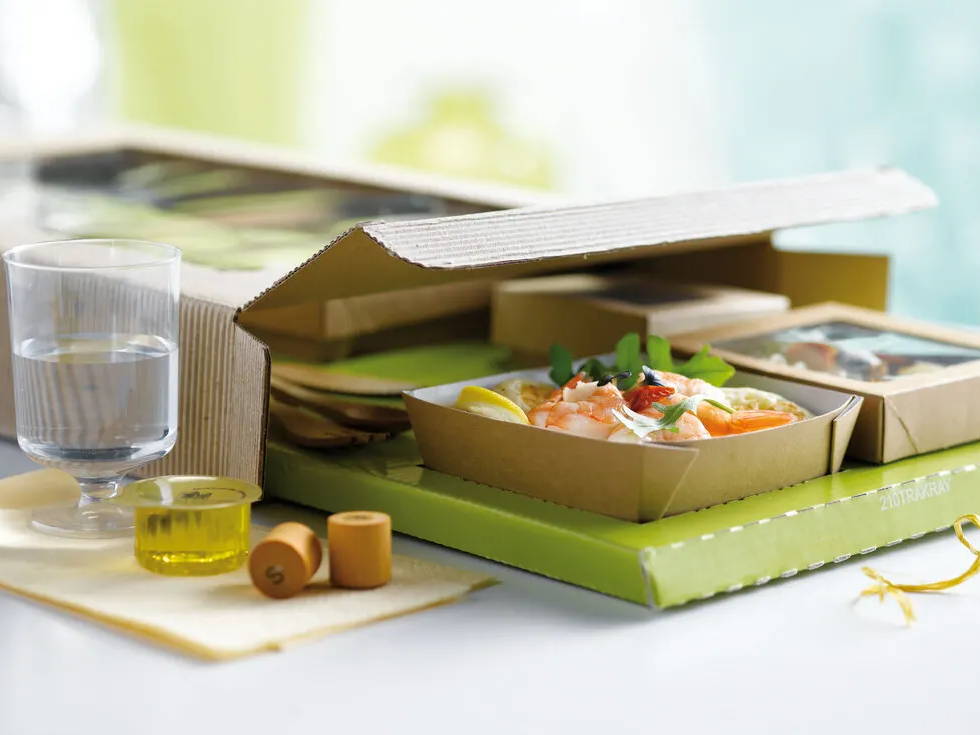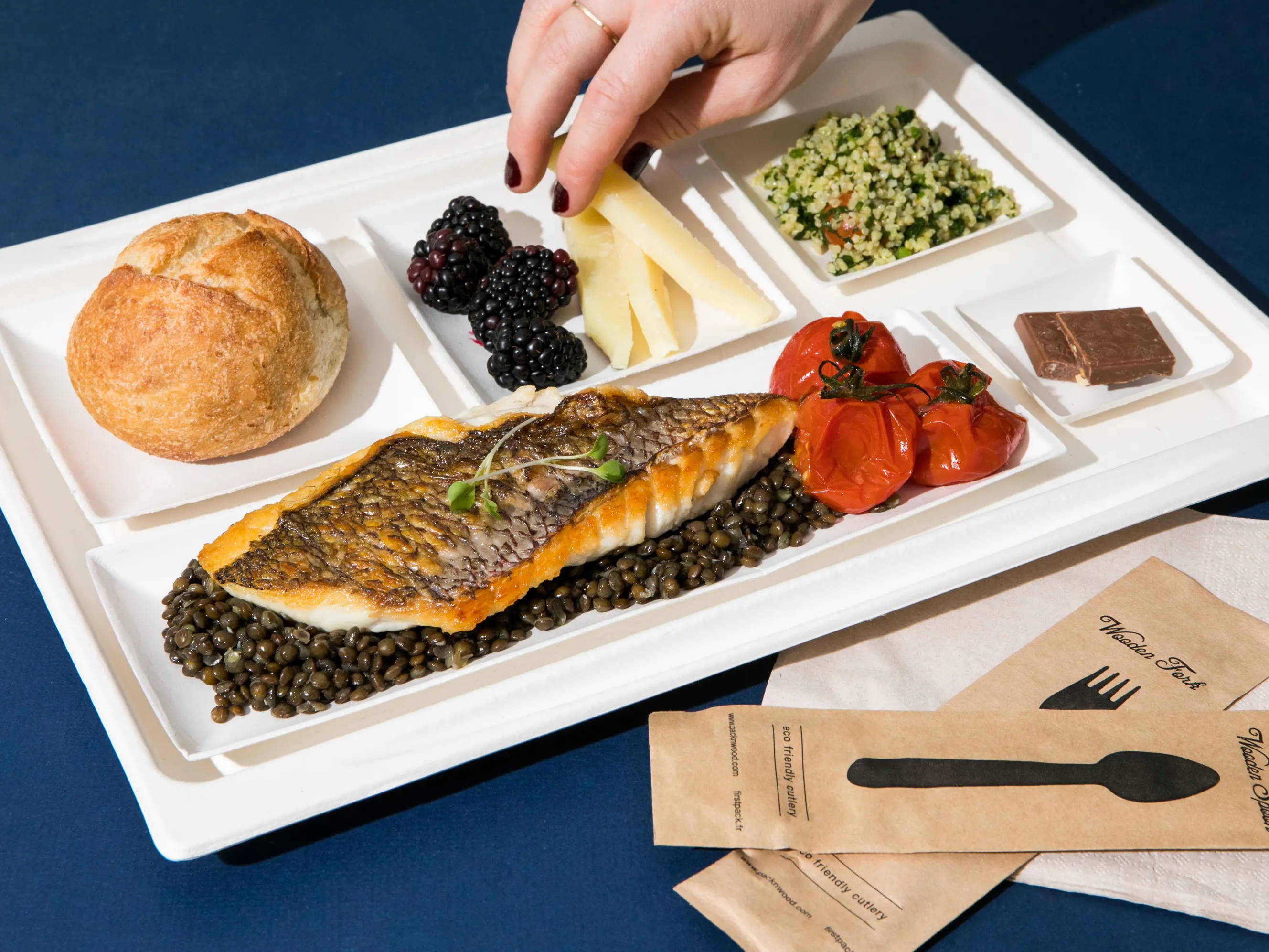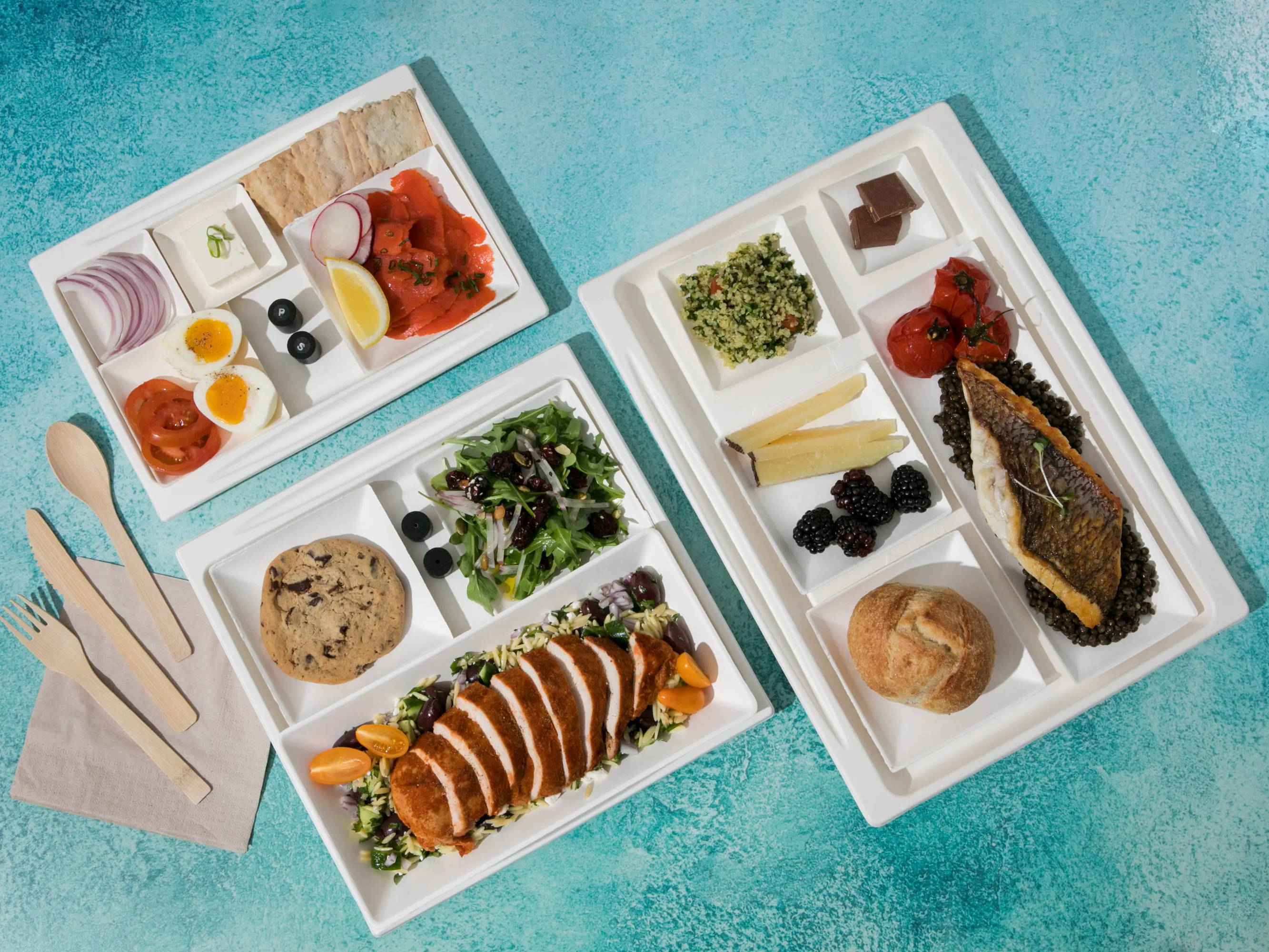 Disposable Takeout Containers & Takeout Bento Boxes
The Japanese perfected the art of food on-on-the go with the invention of bento (弁当), a single-portion meal carried in a disposable takeout container. Nowadays, these are used all over the world in a variety of situations, from fancy corporate events to supermarkets to schools. At Bio and Chic, we offer inspiring takeout bento boxes to suit all your needs, whether for your family or your next big catered event.
Functional & Portable
With our biodegradable and sturdy bento boxes, you can be sure you always have a healthy way to refuel. Getting ready for a business flight? Prepare a simple and delicious meal of grilled chicken, cheese, fruit, and a bread roll, pack it in our paper lunch box, and stow it in your carry-on. You'll never have to pay $5 for a tiny bag of peanuts or stale crackers again! Worried about your picky eater? Make your kid's meal fun in our takeout bento box and send them to school or daycare with a container full of love and yummy treats.
Details, Details
Presentation is an integral part of all food display and delivery. Our Scandinavian rectangular wooden plate can be used as an upscale and cost-effective bento box, so use it to show your customers you care about the environment and their dining experience. And for delivery, our sturdy yet light Brass Knuckles takeout lunch box is perfect for transporting soups, salads, or pasta and goes great with our Buckaty Collection of round cartons or our high-quality Kraft disposable takeout containers. The lunch box is strong enough to be used again and again, but it's also recyclable!
Our passion is providing sustainable, practical solutions for your tableware, catering, and food presentation and delivery needs. Contact us today at (201)683-8664 or via our online form and be sure to ask about our free shipping on orders over $149.99!